We're delighted to be offering 20% off your first treatment of Pulsar IPL. Book a course of 5 and get your 6th treatment for free! Pulsar IPL is a treatment chosen by many celebrities. It is ideal for a humber of skin conditions as well as hair removal
Pulsar ipl is a revolutionary fourth generation Hair Removal Intense Pulsed Light that has been clinically proven to permanently reduce hair growth.
The procedure quickly and efficiently eliminates hair from all parts of the body and face and is suitable for virtually all hair and skin types, including dark-skinned clients.
Pulsar Intense Pulsed Light uses the energy from a light source, which is taken up by the pigments in the skin, hair and blood vessels. The hair is removed by using the light to generate heat in the melanin in the hair, which is transferred to the hair follicle (root) to destroy it. Unlike electrolysis the Pulsar Intense Pulsed Light treatment is non-invasive with no down-time or after effects and is relatively pain-free with some clients experiencing only a slight tingly sensation.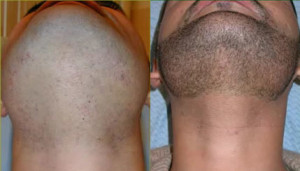 Age spots & Freckles
Inconsistency in melanocytes will give patches of pigmentation that are darker to the ambient skin. These patches of pigment can be treated without affecting the ambient skin colour. The light is absorbed in to these patches and the melanocytes are caused to shatter, they break up and dissipate over a period of time.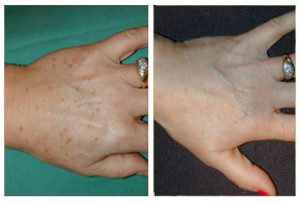 This is just an example of how Pulsar IPL could work for you. It is also fantastic for rosacea, sun damage, spider veins, thread veins and acne.
Call us on 01937 574 400 to book your FREE CONSULTATION.