Express Eyelash Extensions
Beautiful, full lashes that feel weightless on your eyes, these semi-permanent eyelashes transform your eyes with thick, luscious lashes for up to two weeks. No need for mascara. Give your eyes the real WOW! factor.
Express Lashes (45 min) £38
Top ups (15 min) £17
Soak off £8
Party Lashes £22
The ultimate in instant party glamour – party lashes are more temporary than Express lashes, lasting only a few nights, but create a full and very glamorous look in super quick time for that special occasion.
Eye Treatments
Eyebrow Shape £14
Eyebrow Tint £14
Eyelash Tint £17
Eyelash and Brow tint £26
Extend Lashes £68
The ultimate lash treatment. Nouveau Extend lash extensions are soft but strong. Each individual lash is beautifully curled and tapered to imitate natural lashes. They're light enough not to weigh your own lashes down. And the effect is flawless. Treatment time 1 hour 15 mins.
Infill every 2 to 3 weeks £38
A patch test is required 24 hours prior to any new tinting
Ear Piercing
Caflon ear-piercing: £35 to include studs and cleaning solution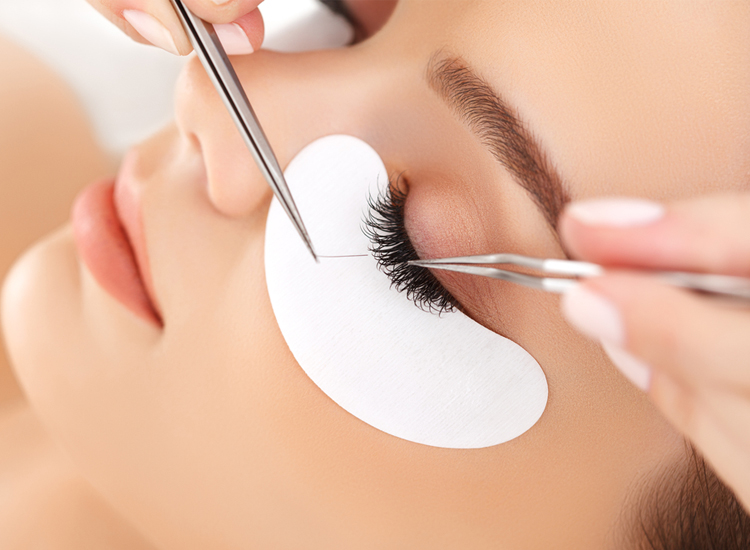 Russian Lashes £78
Russian Lashes are ultra fine synthetic lashes made from the same soft fibre as Extend Lashes, however they're much thinner which means we can apply more lashes to each natural lash in a fan shape, giving more volume and a thicker, glam look.
Infill £42 (every two to three weeks)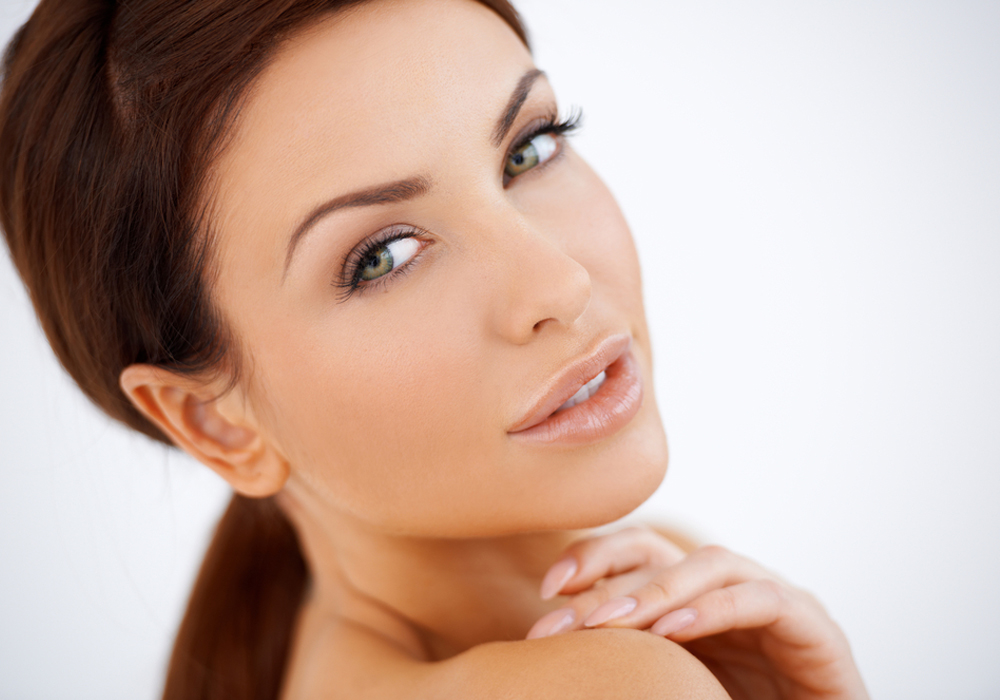 Brow Lamination £40
Brow Lamination is basically a perm for your brows. Brow Lamination creates beautifully groomed 'stay-put' brows with long lasting results. Brow Lamination takes your unruly or thinning brow hair and smoothes it out while also lifting the hair in a more vertical direction.
LVL LASHES (60 min) £50
LVL stands for Length, Volume and Lift. This treatment is designed to enhance your natural eyelashes by straightening them rather than curling to create the illusion of longer, thicker lashes, the lashes are then tinted for definition. Great for holidays.
• No adhesive or lash extensions are used
• No mascara needed
• Lasts up to six weeks
• Very low maintenance lash treatment.
A patch test will be required 24 hours before application on your first treatment
Hi Brow (45 min) £30
Hi Brow is a high precision procedure that transforms even the most over-plucked or thin brow into its perfect shape, dramatically enhancing your facial features. Using the ancient art of threading, the treatment consists of seven unique procedures that are performed by our highly skilled Hi Brow therapists.
Hopi Ear Candling £38
Hopi Ear Candle treatment uses a long, hollow candle, made of organic cotton and natural ingredients – this is gently placed in the ear for a deeply relaxing, cleansing treatment which can be used to help treat a number of conditions, including ear and sinus problems.
THREADING:
The ancient and most precise method of hair removal using a thin thread. A highly skilled, controlled and fast hair removal technique in which our therapists are specialists.
Eyebrows £16
Full Face £26
Lip or Chin £14
Lip and Chin £20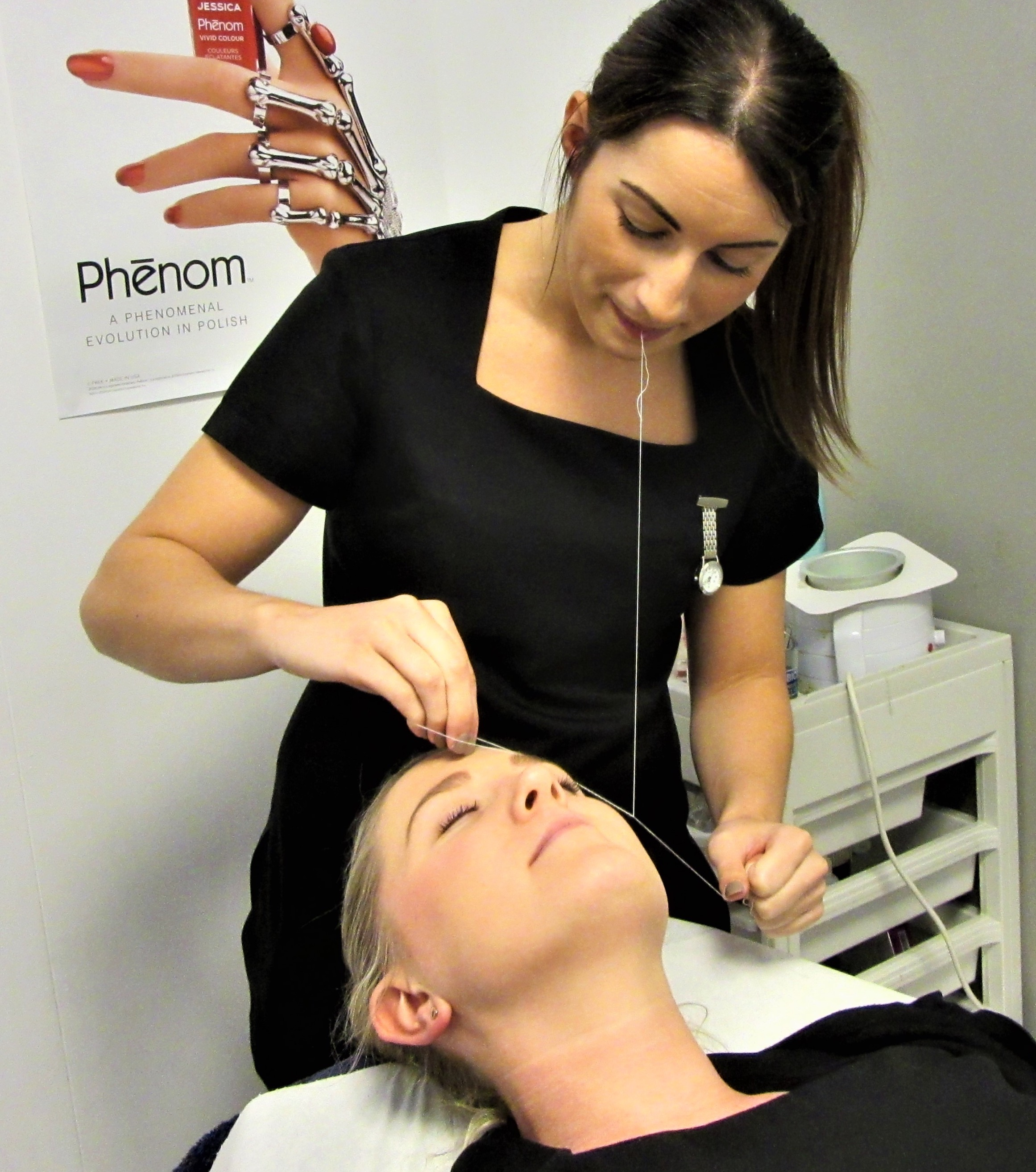 To book an appointment please